Hot Off the ServerPress, June, 2018 Newsletter
If you've been a ServerPress customer for a while, you've probably noticed we've started ramping things up in production. We recently released DesktopServer v3.9.1 and two weeks later, a new Design-Time plugin allowing users to automatically back up their databases and configurations. In the next few weeks, we'll be releasing new updates to WPSiteSync.  DesktopServer v3.9.2 will have a couple of nice "under the hood" enhancements to make it even MORE powerful. While it may seem like things are coming out in a fast and furious way, the reality is that these are all things we've been working hard on behind the scenes for some time.
DesktopServer v3.9.1 was a major release in a lot of ways; with a  significant upgrade to PHP 7 in its core. It took a lot of cross-platform testing and work to get it into production. We have been pleased with the overwhelming amount of positive feedback we've received since we released it to the public. While we always work hard to push out stable releases (after all, 64,000+ people rely on our software to work), we can say that without a doubt this has been our most stable release yet with very few issues being reported.
New functionality in core code has been written to enable more exciting Design-Time plugins to be released. These plugins go to the heart of our new architecture, allowing for us to add functionality to DesktopServer without the need for a full core update. This also means that you'll have more flexibility in choosing the things you want DesktopServer to do for you to improve your WordPress Development Workflow.
From all of us at ServerPress, thank you for your loyalty and your support. We know that you chose us as your solution for a reason and our goal will always be to be your "secret weapon" for getting things done effectively and efficiently.
————————————————–

The Road to 3.9.1:
An Epic Tale of Challenges, Woe, Teamwork, and Victory
(Based On a True Story)
(The Names and Locations Have NOT Been Changed to Protect the Innocent)
"Holy SHIZZLE! We're Fubar'd!!!"
Except I didn't say, "SHIZZLE," and I certainly didn't type, "Fubar'd"
That's how we ended 2016, or as I like to think of it, how we started 2017.
It was at WordCamp US, Philadelphia, December, 2016 during the State of the Word Address that these words were used in a message to Jennifer Cloake, who was at home that weekend receiving updates from me throughout the WordCamp. Those of you who know me, know that for me to use expletives of any sort is unusual. Those who have bothered to ask, know that when I do, I'm either repeating a punchline of a joke in which it's necessary, or I cannot think of anything more creative to use due to the gravity of the situation.
You're probably wondering, dear reader, what had me so wound up during what was otherwise a seemingly typical, "State of the Word," Matt Mullenweg's annual report on WordPress things that have been and WordPress things to come. It was the "things to come" part that caused me to drop that bomb that starts with "F", or, in this case, PH. Matt had just announced that effective immediately, WordPress.org would have, emblazoned for all to see, the words, "WordPress recommends PHP 7."
2016 had been a banner year for us. We were rocking with DesktopServer, the flagship product of our company. Our new architecture which allowed for extensibility through plugins made updating DesktopServer's functionality easier and it was proving to be successful. WPSiteSync, our new product, was starting to gain traction and we had big plans for it. Revenue was up and our team was tighter than ever. We worked hard and our customer base couldn't have been happier. Sure, we had our headaches throughout the year, as any business does, but overall, things were good.
And then Matt said, "PHP 7" and I knew the honeymoon was over.
We had known for some time that PHP 7 was going to need to be addressed in a core release of DesktopServer. DesktopServer is built upon Xampp, which means that we were limited by its ability to adapt to the latest code. Including PHP 7 in a build meant either waiting for Xampp to update, or us to rebuild from scratch. It was a solution we had been discussing and working on for quite a while. With every core update, the question was always, "Is it time to build PHP 7 into DesktopServer?" Time and time again, we tabled it because we knew that upgrading the core code to include PHP 7 would be a tremendous undertaking, many plugins were not even compatible with it, webhosts were not using it as a standard, and, generally, our updates needed to be pushed out to address something more pressing at the time. DesktopServer was running PHP 5.5 which was the stack that almost all of the main WordPress webhosts ran (or older), so we weren't out of date. Building our software around the mean has always been our operating philosophy because it means our software will work for the highest percentage of customers in a higher percentage of situations. Building software that "just works" has always been our goal, as it should be for any developer.
But when Matt said, "PHP 7" at the State of the Word, we knew the ticking clock had started. Phone calls were made. Discussions were had. How soon could we get PHP 7 into a core release? How hard would it be? How long would it be before "recommended" became "required"? Within a period of less than an hour, ServerPress had gone from being a proactive company to one of reaction. And 2017 had not even begun… [Read More]
————————————————–
WPSiteSync Release Candidate Now Available
While Steve has be been working hard on improving DesktopServer, Dave has been consuming mass amounts of coffee in order to bring the latest update of WPSiteSync to market. With the amount of success we had by making a release candidate of DesktopServer available to our customers, we thought we would give it a go with WPSiteSync for Content. In this version, we've added some functionality for the Beaver Builder Extension which is nearing completion, as well as Gutenberg compatibility.
If you're interested in trying it out, head on over here and give it a go! You can download it here (and it's FREE)!
If you don't know what WPSiteSync is, you can read up on it here. It's free, so why not give it a whirl? It's something that we feel should be in every developer's toolbox!
Change Log:
fix: fix conversion of url to file path when Pushing media content (Thanks Jocelyn M.)
fix: fix conversion of mis-matched schemes in Source Content (Thanks Jocelyn M.)
enhancement: add features to help implement multiple Targets sites feature
fix: fixup url encoded Source domain references to Target domain (Thanks Jocelyn M.)
enhancement: add notices at start/end of Push queue processing
enhancement: improve handling of serialized meta data containing URL references (Thanks Rob H./Jadran B.)
enhancement: handle pushing of images referenced on CDNs (Thanks Rob H./Jadran B.)
enhancement: add failover for obtaining contents of images
fix: maintain upload location of Source files on Target site (Thanks Bradley S.)
Added: features for the Beaver Builder Extension
Added: Gutenberg compatibility
————————————————–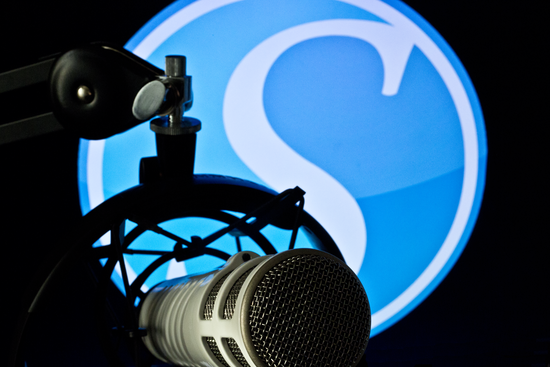 Not JUST Another Podcast: A SERVERPRESS Podcast!
Over the last few years, ServerPress has gone through quite an evolution. Since then, DesktopServer has become more and more robust, and we've introduced a new workflow product, WPSiteSync. While both of these tools are designed to be easy to onboard with the ability to grow with you as your needs become more and more complex, we've found that many powerful features are features that some of our customers don't even know exist!
Enter ServerPress Office Hours [Read More]
————————————————–
Speaking of Podcasts (And Other Things)
Since we got to come up for air, we thought it would be good to get out there and spend time with the Community (one of our most favorite things ever). A couple of the best ways to do this is to guest on a podcast and show up to WordCamps. Since the v3.9.1 release, we've been active!
On June 6, Marc was a guest on WP Blab where he talked about how The Team took a bootstrap, virtually unknown company and turned it into a household name within the WordPress Community.  Marc likes to talk (a lot), so an hour just didn't seem long enough, but if you're interested in hearing how we strategized our branding and marketing throughout the years, you'll want to give it a listen. You might find yourself relating to some of it!
Last weekend both Gregg and Marc showed up to Orange County WordCamp. It was great to connect with long-time friends and make new ones. Both Gregg and Marc were overwhelmed with the number of positive comments that were made about the latest version of DesktopServer. Plus, as is typical and many WordCamps, DesktopServer even showed up a time or two in a few presentations!
On June 11, Marc was back at it again, but this time on the Kitchen Sink WP Podcast hosted by Adam Silver. In case you have not noticed, Marc loves guesting on podcasts. Once again, the time allotted just did not seem to be enough. Marc spoke about everything from his origins in WordPress, how he got involved with ServerPress, the "competition," regrets, working with customers, and his health. It was a pretty action packed 40 minutes, and we've heard, somewhat entertaining.
We love our customers and we love the WordPress Community, so keep your eyes peeled because you never know where we might show up. If you happen to run into us, don't be a stranger! Introduce yourself if we don't know you and say 'hi' if we do!
————————————————–
DesktopServer Usage Survey Contest Winners
In February, we started sending out a DeskotpServer Usage Survey to our customers in order to get a better feel for what we can do better serve you. As an incentive, every month, we have been giving away a free one year membership to our Premium Subscription. The data we have accumulated over the last few months has been extremely helpful in telling us who our customers are and what they need. This, in turn, gives us the information we need to create and improve the features of our products.
Since February, there have been four winners. Thanks for participating and the survey will continue each month, so be sure to fill it out for your chance to win!
Congratulations to the winners!
————————————————–

While we're congratulating people, all of us want to congratulate our really good friends Natalie Maclees and Nathan Tyler for winning the Plugin Palooza at WordCamp OC this past weekend. Their "Plugin Detective," took first prize and won them $3,000. Plugin Detective is free in the WordPress Repository and is bound to become a favorite among developers for troubleshooting sites that do not seem to behave correctly.
What IS Plugin Detective? Simply put, it's a utility that can help you determine if there is a conflict between two plugins and determine which plugin it is. In the past, this was something we would do manually, disabling plugins all at once and then adding them one at a time (as an example). Plugin Detective does this, only much faster, by disabling ½ of your plugins at a time until you're able to determine the culprit. No more checking box after box to enable. Just follow the little Plugin Detective Bot (AKA Detective Otto) and his instructions and within just a few minutes, you'll have your answer.
So, Big time CONGRATS to Natalie and Nathan for creating a plugin that we know is going to be a smash hit, and one we'll no doubt recommend (and use) when troubleshooting customer issues.
——————————————————————————————————————–
ANNNNNNNDDDDDDD. . . That's a wrap! Whew! It's been a while since we pushed out a newsletter, so we had a lot to share! Thanks for taking the time to read all the happenings at ServerPress. See you soon!
-The Team
(Dave, Gregg, Marc, and Steve)
Marc's driven spirit moves ServerPress, LLC forward with elevated momentum. With his business expertise, he rolls up his sleeves helping the Team in every possible way to ensure a smooth Workflow. Besides work, Marc is a big Advocate for Foster Care. Yes. 8 kids and counting…