Hot Off the ServerPress, July, 2018 Newsletter
Every year July rolls around and every year, it seems we find ourselves saying, "How did it get to be July ALREADY?!?" Half the year has passed us by and we hope that it's been as good a 2018 for you as it has been for us.
At ServerPress, we've spent the first six months focused on updates to the core of DesktopServer and getting them to market. To date, it's definitely been the best received update ever. The praise we've received from our customers has definitely motivated us even more to produce the tools you need in order to make your workflow work for YOU! The ability to configure DesktopServer and WPSiteSync to fit your needs is what makes them both such a tremendous value to any designer or developer.
Coming soon; you can look forward to core updates to both DesktopServer and WPSiteSync. We have new Design-Time plugins and extensions, along with tons of new video, and written content that continue to set us apart from any other tool out there.
As always, we greatly appreciate you, the ServerPress Community. Your constant feedback and interaction is the driving force behind everything we do.
————————————————–
WPSiteSync v1.4 Now Available
Are you one of the people that had an opportunity to download and play with the latest Release Candidate to WPSiteSync? We've added some functionality for the Beaver Builder Extension and  Gutenberg compatibility.
Because of your helpful feedback we are pleased to announce the release of WPSiteSync v1.4. If you have already installed it, you should see an update notice in your WordPress Dashboard. If you have not tried it out yet, you can find it in the WordPress.org Repository.
If you're interested in trying it out, head on over here and give it a go! It's FREE!
While we're on the subject of new releases; we've also been putting the Beaver Builder extension through its paces and have closed almost all of the outstanding issues. Look for an announcement soon! We've also been hard at work on an Easy Digital Downloads extension. Pippin and his gang have been collaborating with us to make sure that it's compatible with the soon to be released 3.0 version of EDD and we are in the final stages of testing there as well.
If you don't know what WPSiteSync is, you can read up on it here. It's free, so why not give it a whirl? It's something that we feel should be in every developer's toolbox!
Change Log:
fix: fix conversion of url to file path when Pushing media content (Thanks Jocelyn M.)
fix: fix conversion of mis-matched schemes in Source Content (Thanks Jocelyn M.)
enhancement: add features to help implement multiple Targets sites feature
fix: fixup url encoded Source domain references to Target domain (Thanks Jocelyn M.)
enhancement: add notices at start/end of Push queue processing
enhancement: improve handling of serialized meta data containing URL references (Thanks Rob H./Jadran B.)
enhancement: handle pushing of images referenced on CDNs (Thanks Rob H./Jadran B.)
enhancement: add failover for obtaining contents of images
fix: maintain upload location of Source files on Target site (Thanks Bradley S.)
enhancement: updates to Gutenberg UI elements
enhancement: better handling of inputs on Settings page
enhancement: add information on featured image to Content Deatils
enhancement: improve messaging/descriptions on Settings page
enhancement: improve handling of image references and mapping to attachment id (Thanks Erin M.)
fix: improve error checking on API calls to Target site (Thanks Erin M.)
enhancement: added available extensions to Settings page
enhancement: added minimum user role to have access to WPSiteSync metabox UI (Thanks Dave H.)
Added: features for the Beaver Builder Extension
Added: Gutenberg compatibility
————————————————–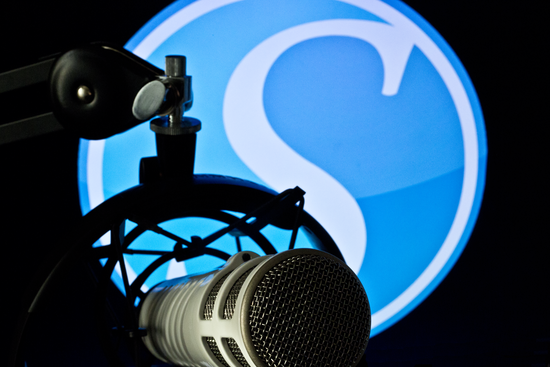 Did You Catch Our Podcast?
On June 27, we did our first "Office Hours" style podcast. In it, Gregg and Marc covered an overview of the Design-Time plugins which are part of the DesktopServer platform. After the demo (and a few bumps along the way), we got into questions from the folks who attended. All in all, we had about 150 live attendees. The video, itself has now been viewed close to 600 times! We had a blast doing it and the feedback has been extremely positive. One of our long-time customers even dropped us a line to let us know that we showed him something that he was unaware DesktopServer could do! We can't wait to get back behind the mic (and camera) for more; so keep an eye out in your email for announcements about future episodes! We plan to cover such subjects as tips and tricks for creating a blueprint, tips and tricks with WPSiteSync, diving deeper into each Design-Time Plugin, workflow best practices, and a whole lot more.
If you missed last month's pilot episode, you can catch it here. We hope you enjoy it!
We'd love to hear from you, so if you have any ideas on topics you would like to see covered, or tricks you've found to make your life easier, drop us a note and let us know!
————————————————–
Want to Play with Gutenberg? Grab This Dynamic Blueprint!
You may have heard about Gutenberg for WordPress and how it is going to change the user experience. You also may have heard that there are some concerns about how it will work with Themes and Plugins. Will it break your site? There is only one way to find out …TEST!
[Read More…]
————————————————–
DesktopServer Usage Survey Contest Winners
In February we started sending out a DesktopServer Usage Survey to our customers in order to get a better feel for what we can do to better serve you. As an incentive every month, we have been giving away a free one year membership to our Premium Subscription. The data we have accumulated over the last few months has been extremely helpful in telling us who our customers are and what they need. In turn, this gives us the information we need to create and improve the features of our products.
June's winner is long-time ServerPress customer Sarah Jacobs (she has been with us since 2015!).
When asked what she likes most about Desktop server, Sarah says, "DesktopServer runs nearly 100 sites for me! Their quick startup and 1-click install means I have more time for design/coding, instead of setting up databases and moving files around. Their support, should you need it, is beyond top notch. My business relies on DesktopServer on a daily basis!"
Thanks for the feedback Sarah! We've added an extra year to your current license!
Congratulations!
If you'd like a chance to win a free year of DesktopServer Premium, and you haven't already, head on over to our survey page and fill it out! Winners are randomly chosen around the first of the month. If you're already a subscriber, we'll add a year to your current membership. We ask that there is only one entry per person as we use this data to help us determine the best way we can serve our Community. Thanks!
————————————————–
ANNNNNNNDDDDDDD. . . That's a wrap! Thanks for taking the time to read all the happenings at ServerPress. See you soon!
-The Team
(Dave, Gregg, Marc, and Steve)
Marc's driven spirit moves ServerPress, LLC forward with elevated momentum. With his business expertise, he rolls up his sleeves helping the Team in every possible way to ensure a smooth Workflow. Besides work, Marc is a big Advocate for Foster Care. Yes. 8 kids and counting…